Facebook has unveiled a revolutionary way to market and advertise to more people than ever and it sure is creepy.
Over two billion messages are sent between people every month on Facebook messenger. This is a goldmine for marketers           as you can personally reach people on a large scale. One of the best features of this new update is that the messages to users can be customised and personalised from product issues or even learn about a new product being introduced or even market to your customers' specific needs.
Facebook has released statistics for marketing on messenger and it's promising. 53% of users are more likely to shop with a business they can message over a business that doesn't accept messages. 56% of users prefer to message than to call customer service.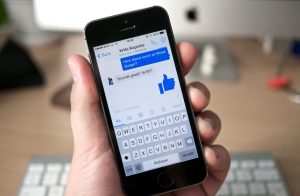 Facebook makes it simple and straightforward for businesses to set up advertising via messenger. You're able to customise the message that is sent to the user using a variety of tools that are suited for your customer's needs.